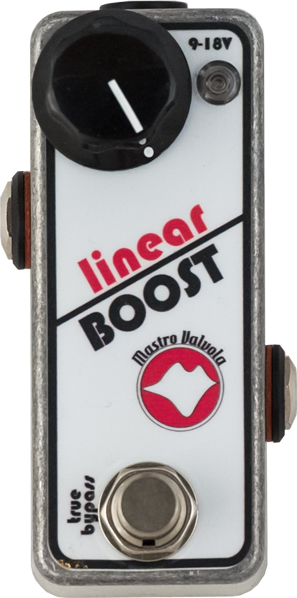 for
GUITAR
&
BASS
The small but powerful Linear Boost pedal was designed to deliver an uncolored signal amplification up to 23db.
Whether you want to saturate your preamp, give your solo a boost or use it as a buffer (in the 0db position), this one knob pedal, will do the trick.
Its compact size will not take much real-estate on your board and will make this multi purpose pedal an ideal obvious choice.
Features:
- Completely analog circuit
- True bypass switch
- Power supply: 9-18V/10 mA
- Size (L x W x H): 4.7 cm x 9.4 cm x 4.8 cm
HOW TO USE Linear Boost