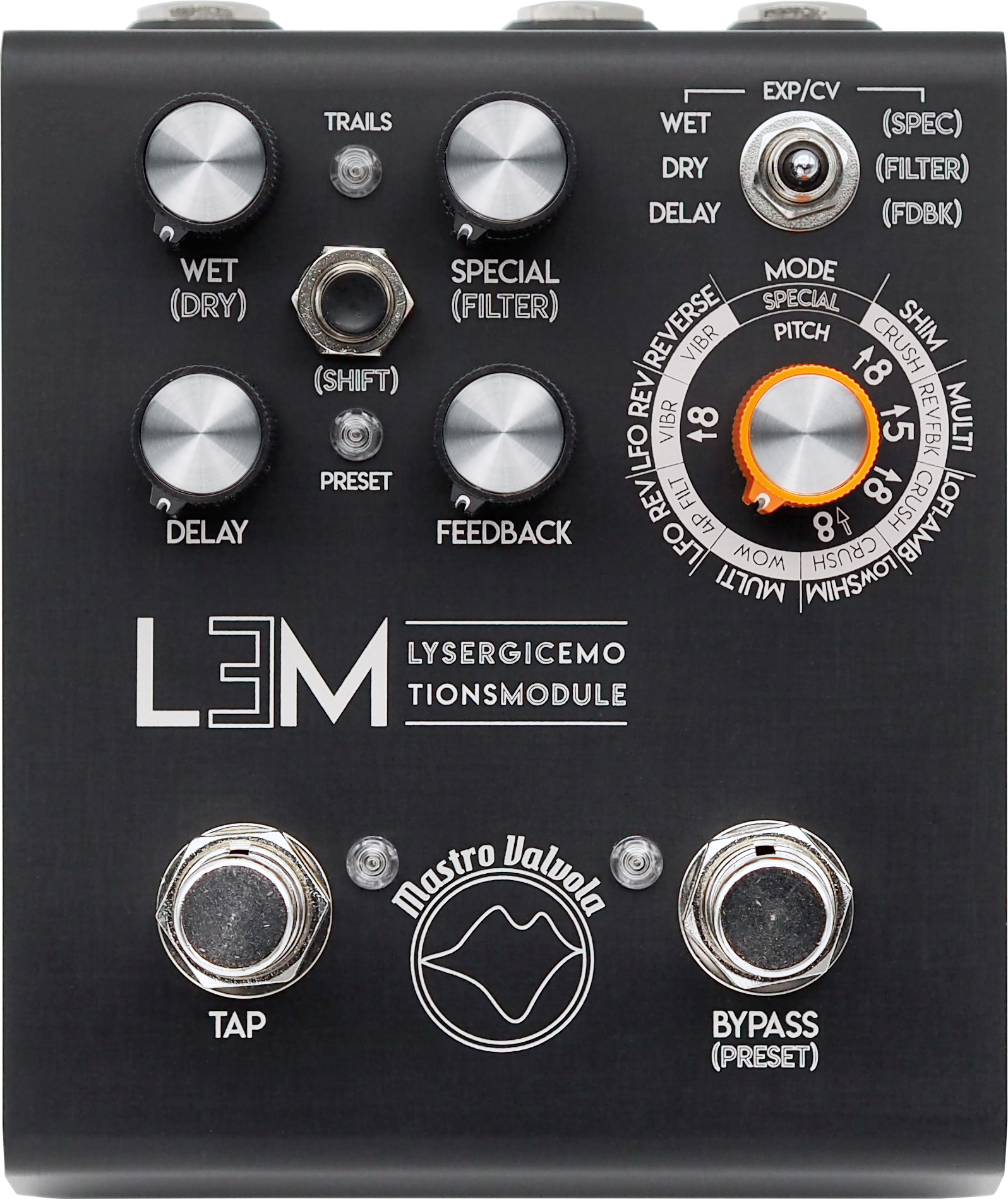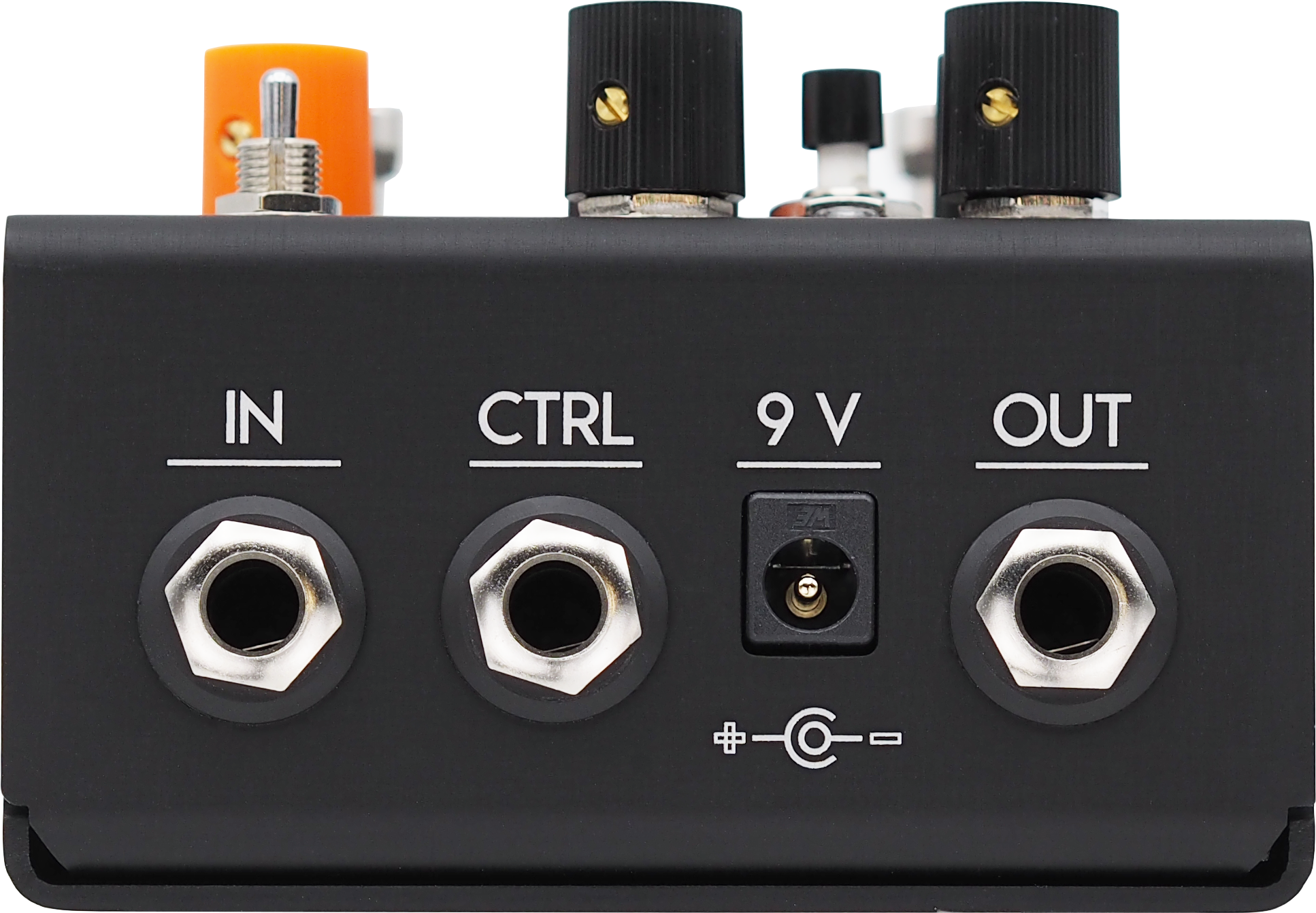 LEM - lysergic emotions module
Temporarily Out of Stock.
Please use our Dealers page to place your order.
for

GUITAR

,

BASS

,

SYNTH

and

any other stuff...
New and unique version in black anodized aluminum.
The LEM is a multi-head delay pedal with 8 effect modes, designed to inspire dreamy and experimental ambiances. While playing with this effect, it's easy to run into unique, hypnotic or unexpected sound environments like shimmering repeats, reverse delays, multi-head modulations, pitch shifting, lo-fi sounds and more.
Main features:
8 ambiance types
4 presets
True bypass with Timed Bypass System (TBS), to manage the trails and the bypass switching style
Separate Dry and Wet controls
CTRL input: exp/cv or remote switch
Size (L x W x H): 9 cm x 11 cm x 6.6 cm