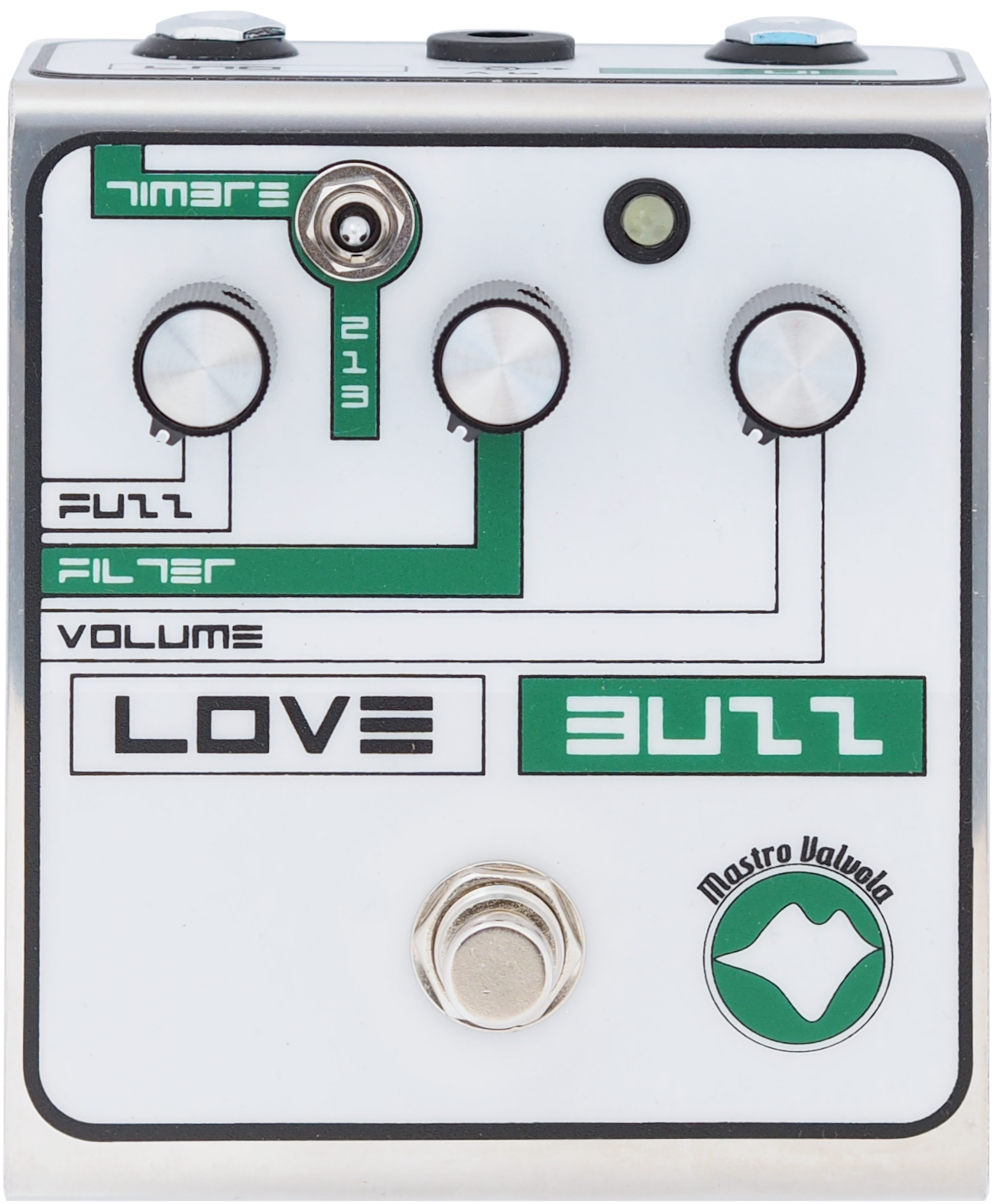 for
GUITAR
&
BASS
Hybrid fuzz/distortion pedal for guitars and bass guitars
Versatility:
A hybrid of germanium and silicon, combining the correct dynamics and well-defined granular effect typical of germanium with the grittiness and high sustain levels of silicon.
An endless variety of resonances can be achieved by synchronizing choices of timbre with use of the filter and fuzz controls: from the resonances typical of valve distortions to the various fuzz timbres.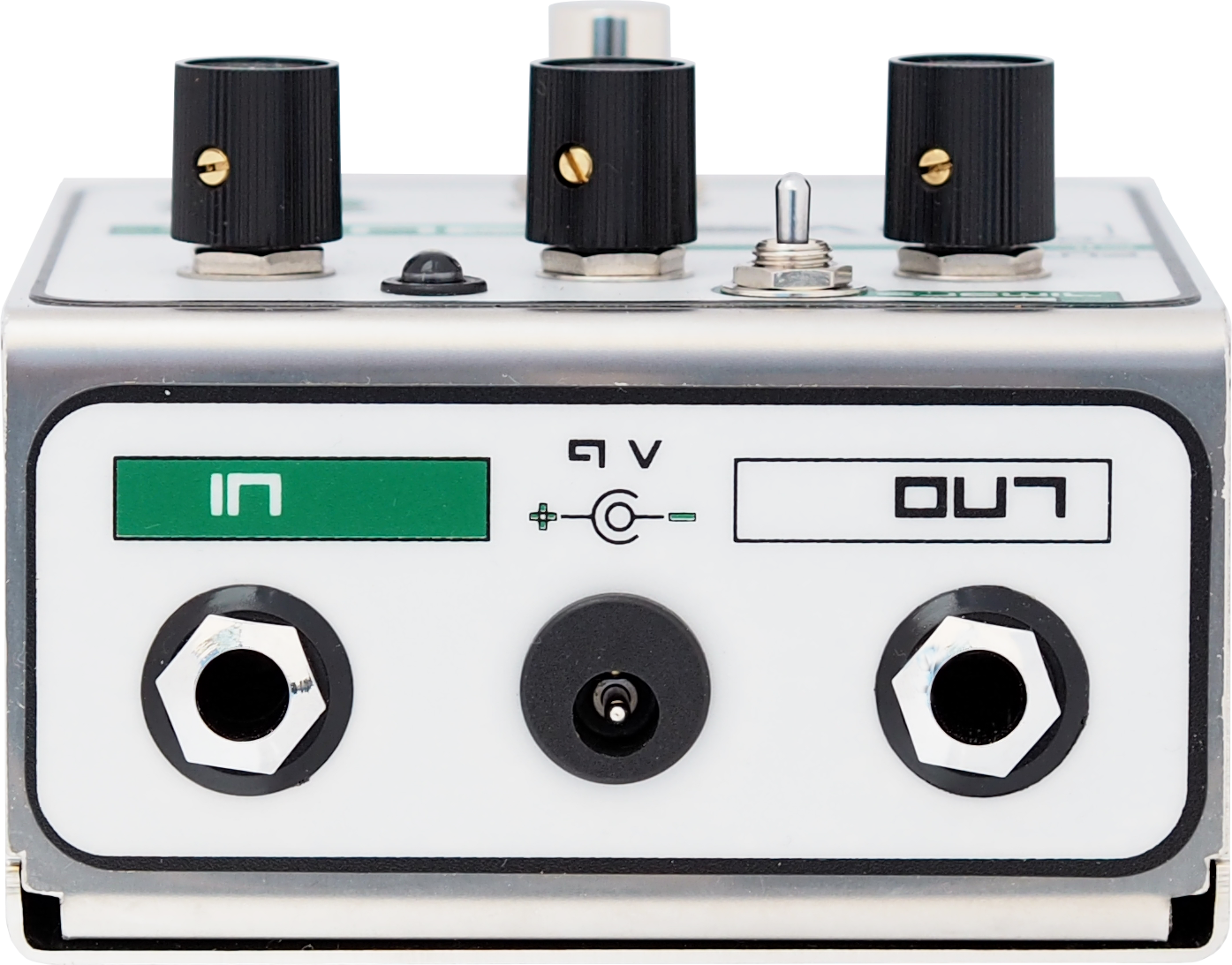 Presence:
Highly sought-after response frequency which, even in cases of extreme saturation, maintains a constant sound presence capable of holding its own in a mix with other instruments.
Features:
- Completely analog circuit
- True bypass switch
- Power supply: 9V/10 mA
- Size (L x W x H): 9 cm x 11 cm x 6.6 cm