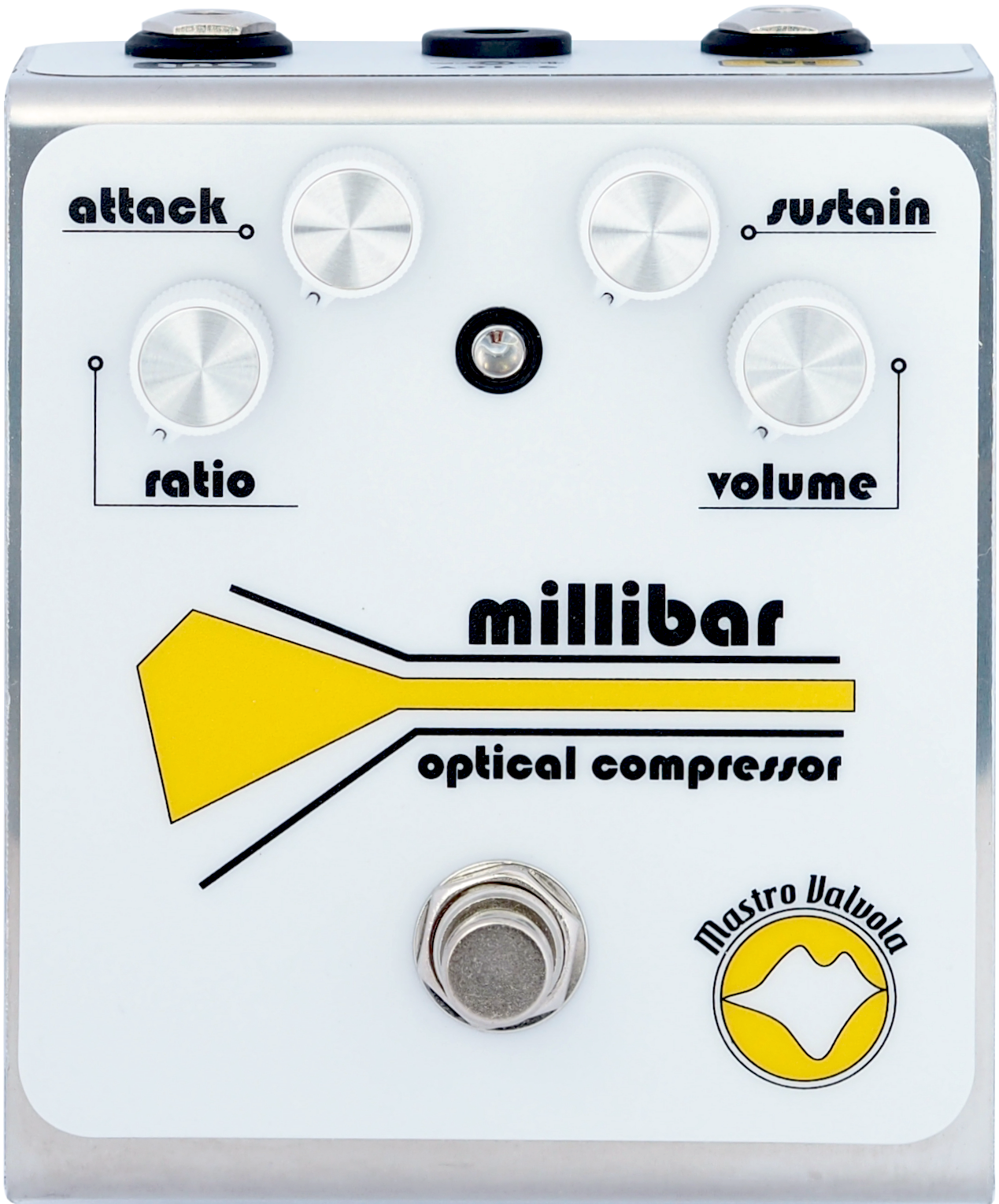 Millibar - optical compressor
Temporarily Out of Stock.
Please use our Dealers page to place your order.
for
GUITAR
&
BASS
The Millibar is a studio-grade optical compressor, designed to achieve optimal compression control on both guitar and bass alike.
Inspired by the performance of the Universal Audio 1176 and Teletronix LA2A, we have managed to recreate and implement their characteristics in the Millibar, in terms of both, transparent compression and "tone-full" qualities.
Your instrument's will sound full, rich with harmonics, sustain and without any loss of sound frequencies.
The Millibar utilizes separate controls for compression and sustain, which allows the user to choose from a range of dynamic combinations, suitable for arpeggios, solos, grooves and many other styles and effects.