for
GUITAR
&
BASS
Tempesta is a lead channel.
Have you always felt the lack of an extra lead channel on your amplifier?
You may definitely consider the Tempesta as a lead channel.
Designed to sound and respond like a saturated valve, the Tempesta will sing beautifully on any amp.
Moving the gain control clockwise will get you from a subtle fuller sound through warm, gritty rhythms, to the
most spectacular saturated valves sound, with an endless sustain.
The "deep" option on the toggle switch will slightly boost your mids helping your sound to cut more easily up front.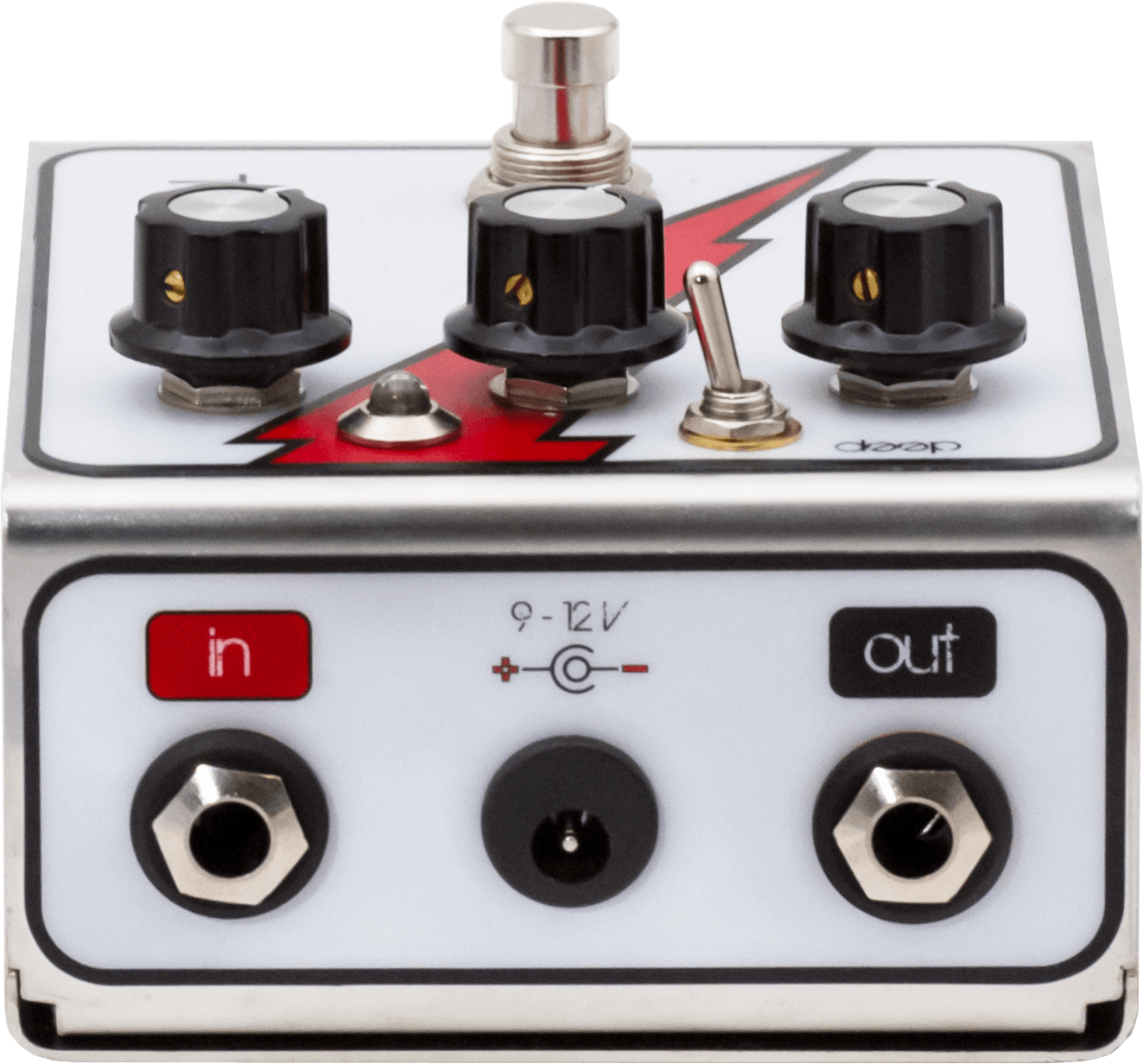 Features:
- Completely analog circuit
- True bypass switch
- Power supply: 9-12V/10 mA
- Size (L x W x H): 9 cm x 11 cm x 6.6 cm