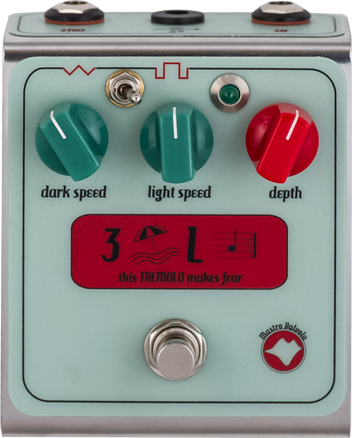 Tremarella - tremolo
DISCONTINUED.
for
GUITAR
&
BASS
This tremolo means business!
Tremarella is an OPTICAL tremolo which, in addition to the classic tremolo sounds, can also achieve a large number of variations, due to the opportunity it offers to choose between triangular or square sound waves, and between two frequency controls ("light speed" and "dark speed"), which allow the user to vary the geometry of these waves.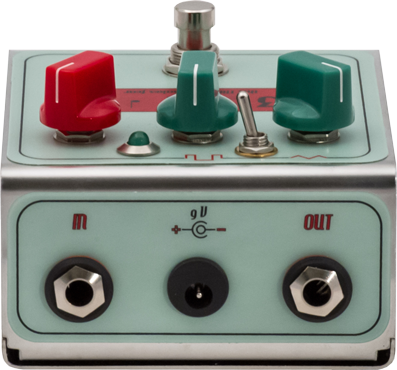 A third potentiometer controls the depth of the sound effect.
To make the whole experience both simpler and more engaging, when this effect is selected the LED light changes color in synchronization with the sound regulation system.
This product can also achieve very pleasing results with Rhodes electric pianos.
Features:
- Completely analog circuit
- True bypass switch
- Power supply: 9V/20 mA
- Size (L x W x H): 9 cm x 11 cm x 6.6 cm